I am experienced with composite software including EvoFIT, PROfit, E-FIT and EFIT-V as well as traditional and digital sketching.  I am trained in victim/witness interview tecnhiniques including the Cognitive Interview (CI) and Holistic Cognitive Interview (H-CI).
Below: Composites created with the PhotoSketch procedure.
The bottom row shows the genuine target identities.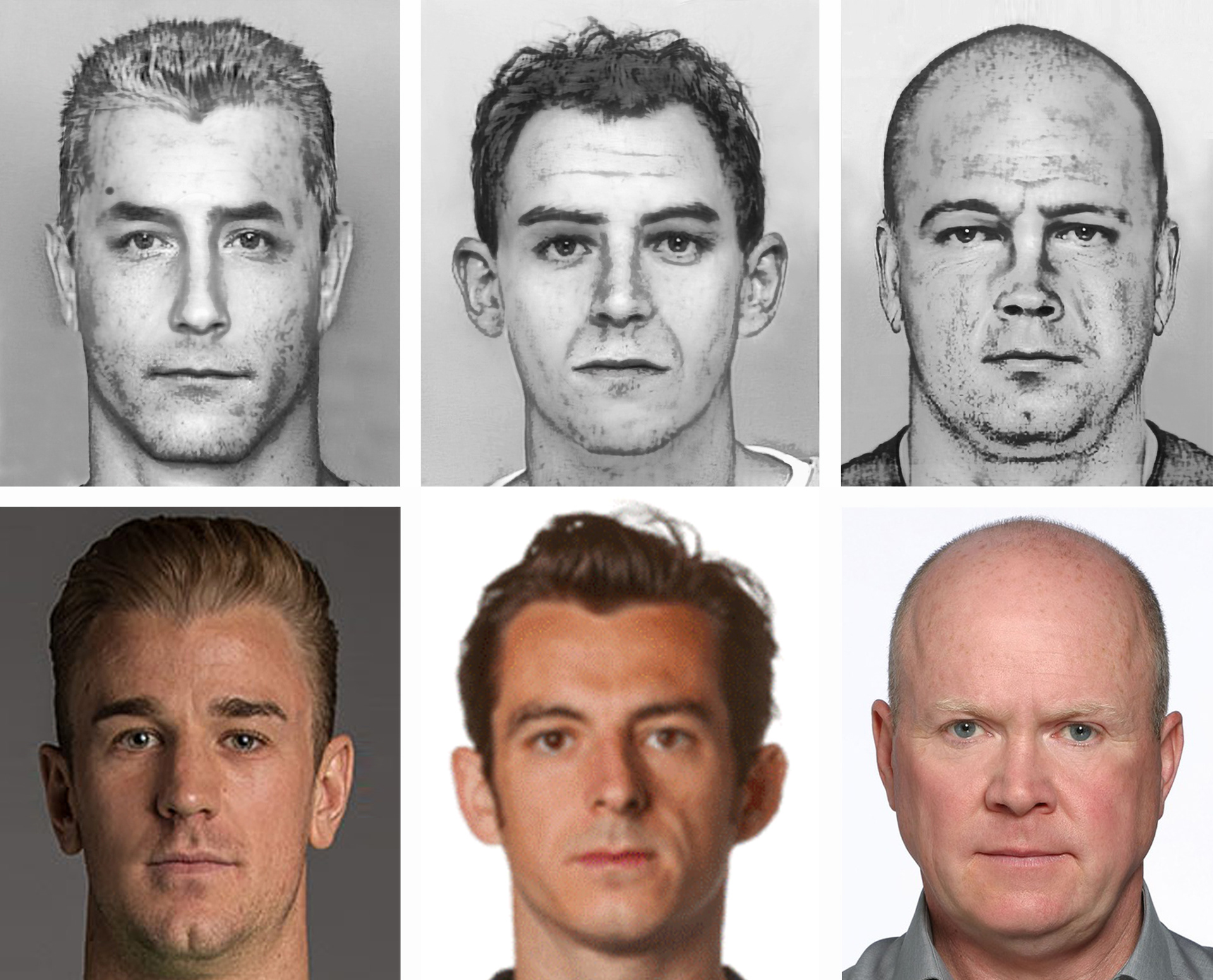 Below: Composite sketches