Composites
The face is the most distinctive and widely used key to a person's identity. Facial composites are created from eyewitness descriptions of unidentified criminal suspects and aim to trigger recognition in members of the public.
I am experienced with composite software including EvoFIT, PROfit, E-FIT and EFIT-V as well as traditional and digital sketching.  I am trained in victim/witness interview tecnhiniques including the Cognitive Interview (CI) and Holistic Cognitive Interview (H-CI).
Below: Composites created with the PhotoSketch procedure.
The bottom row shows the genuine target identities.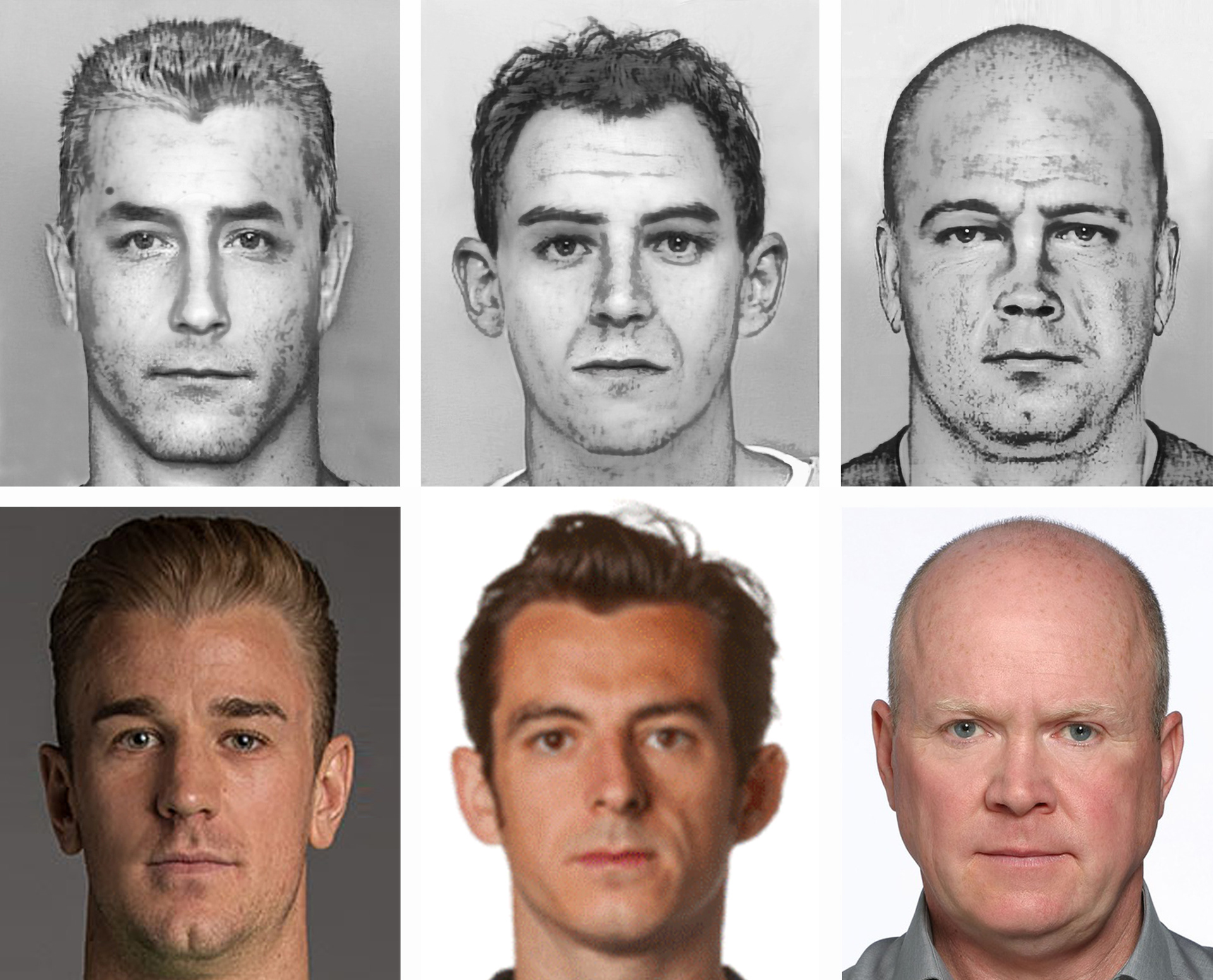 Below: Composite sketches